Embellish
THE LEADING EDGE
---
Our Greek Key border is a timeless detail to dress any drapery edge. The panel is
supported by a French return rod which draws the drapery directly to the wall
creating tailored ends. Allow us to quote custom rods for your next window project.
Drapery by @vivian.yancey
Reimagine
UPHOLSTERY
---
Add character to the deck or skirt of a chair by applying a decorative border.
This linen trim meshes perfectly with the linen fabric bringing in color and pattern.
The result — a completely custom look that's unique. Swivel chair by @chaddockhome.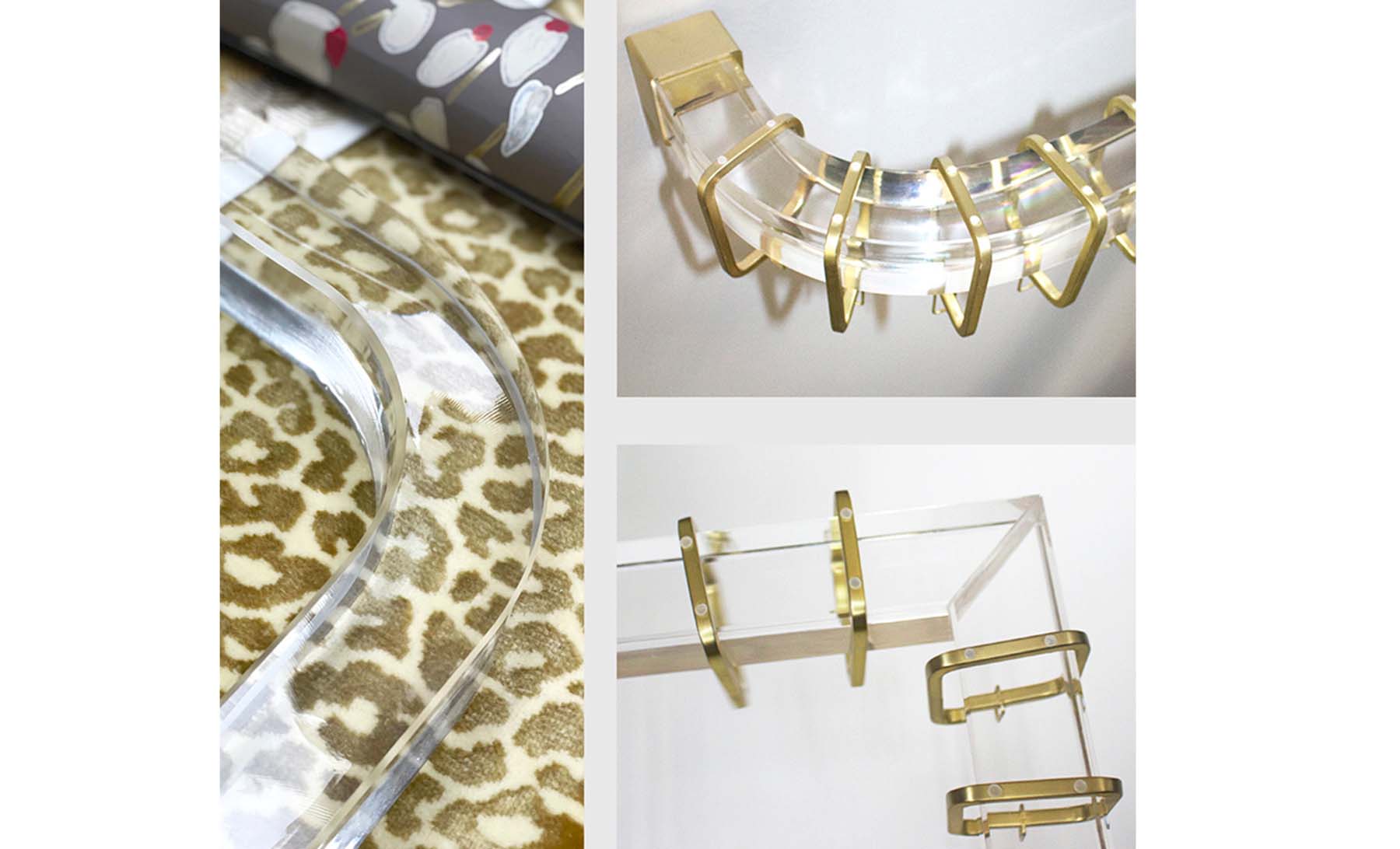 We Bend
SQUARE LUCITE RODS
---
When you need a little bend action, reach out. We can custom bend our square lucite rods into French returns, or mitre cut them to travel along corners. Need a quote or have questions? We're happy to help. 847-247-0100 | brimar@brimarinc.com
Smooth
AS ICE
---
This popular line of acrylic hardware frames windows with a light, airy look that doesn't compete with your drapery design. Time to get translucent!