CURVED DRAPERY POLES

Bow and bay windows and arched doors are beautiful architectural features that add personality to a home. Often times, these special features require a little extra thought when planning a window covering design.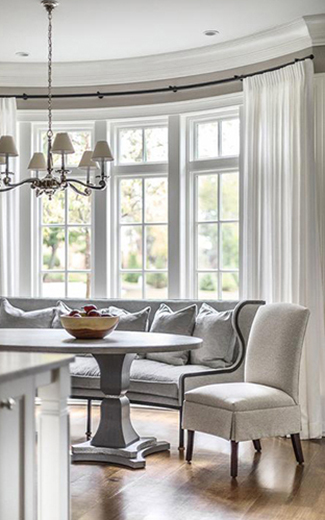 JAMIE SCHACHTEL DESIGN GROUP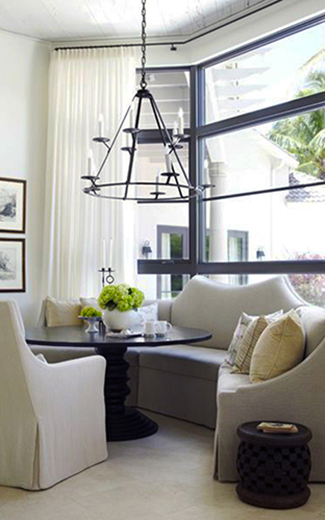 Challenging window situations don't have to be stressful.
Bay and bow windows are obvious focal points of a room. They add more interior space, a lovelier view, and a reason to create cozy window seating. The big question is, "How do I design around shapely windows with a high-end look?" The answer is custom-curved drapery hardware. Stylish decorative rods or basic CS Tracks can be bent to your custom specifications. Although bending rods can be challenging to fabricate, it's attainable if you're working with an experienced supplier like Brimar that has the expertise and customer service to guide you through the process.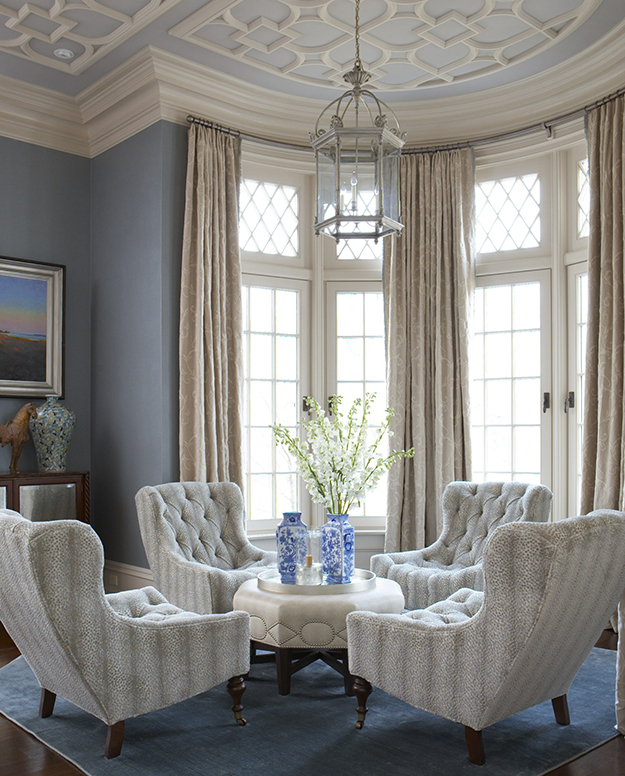 RINFRET, LTD. INTERIOR DESIGN AND DECORATION
Rods can curve into a bay window, move up and over an arch, or bow out into a room.
At Brimar, we will custom mold your poles to fit your exact project dimensions. To achieve this, extremely precise measurements are needed of the windows and the arch or angle of the windows. A brown-craft paper template traced over the window arch is an effective way to capture all the right measurements.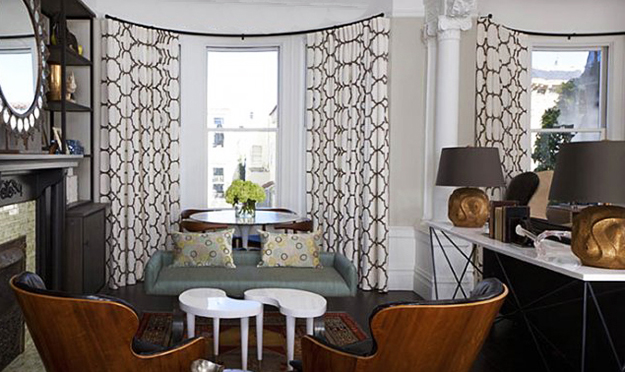 PHOTOGRAPHY BY MACDONALDPHOTO.COM AND STITCHSF.COM

When working with a long span of adjacent windows, curved rods are ideally positioned around each window pane or within each nook.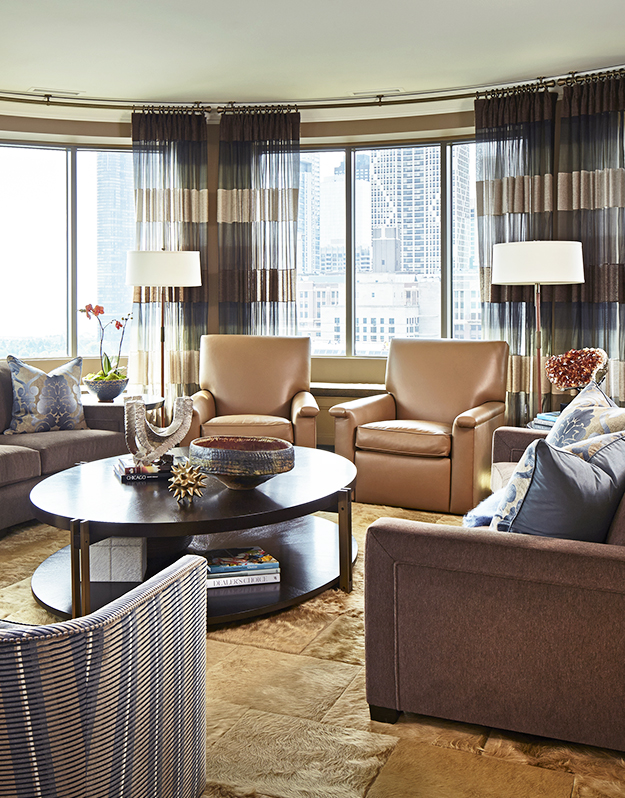 JESSICA LAGRANGE

If faced with an oversized space surrounded by walls of windows, you can butt the rods, as shown above, to create a long continuous curve that travels around the room. Another option is to custom curve longer rod lengths. This approach eliminates extra brackets and finials, saving you money. Brimar offers up to 16 foot lengths.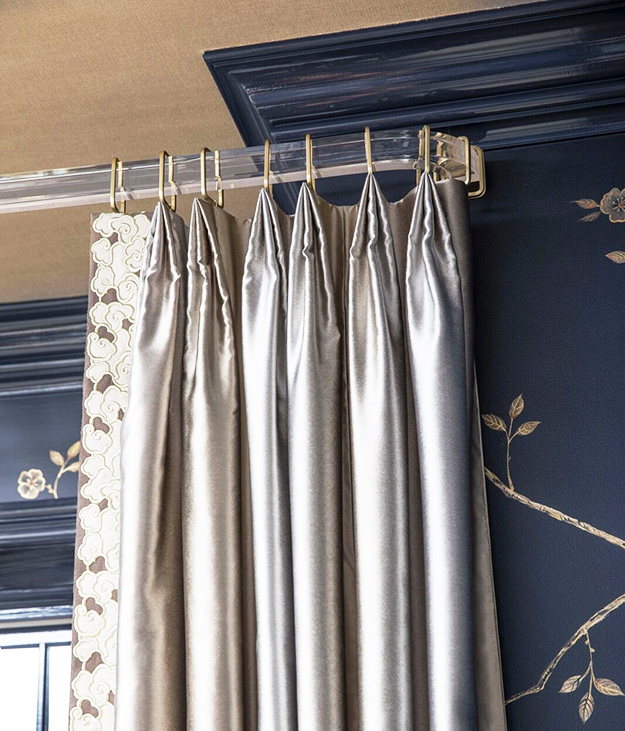 RAJNI ALEX DESIGN

When it comes to French Returns, less is more. This custom bend configuration allows rods to recede directly to the wall for a streamlined look. No finials, no endcaps. Brimar's unrivaled ability to bend Lucite poles is a skillful and exclusive service not offered by others. Additionally, we've engineered a seamless process to deliver curved rods safely to your doorstep. Our durable crating system prevents shipping damage so that your products arrive as intended and on time for installation day.

Commercial clients use curved rods to carve out special spaces.
A Chicago bridal boutique wanted to create a soft feminine dressing area for the bride's Big Reveal. Brimar provided the curved rod and suspension brackets to accommodate the ceiling-mount installation. Often times, businesses are working out of historical buildings with unique architectural elements and non-standard window areas. Time and again, Brimar's commercial customers have turned to custom hardware as the solution.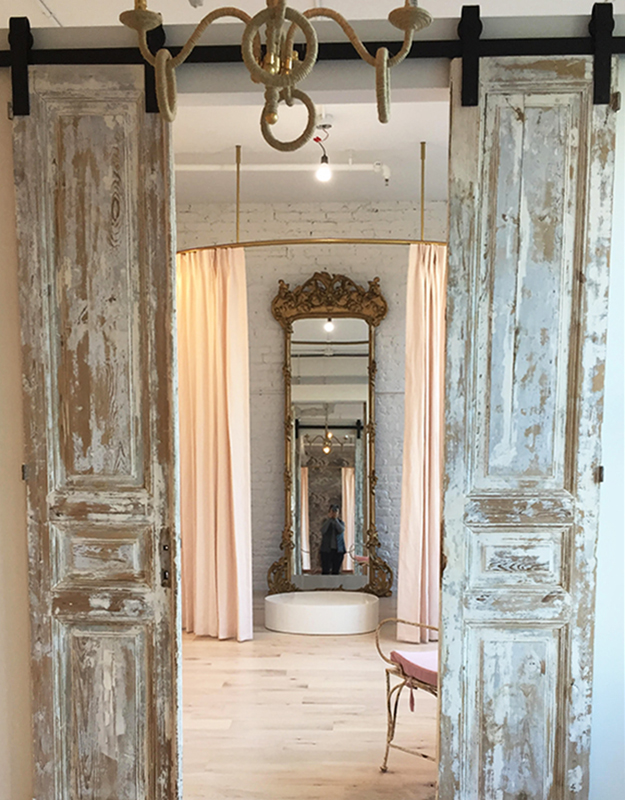 There's another way to achieve the curvy look.
Return brackets! These curved brackets are attached to a coordinating pole then mounted to the wall. It's a handsome look that Brimar offers in a variety of collections.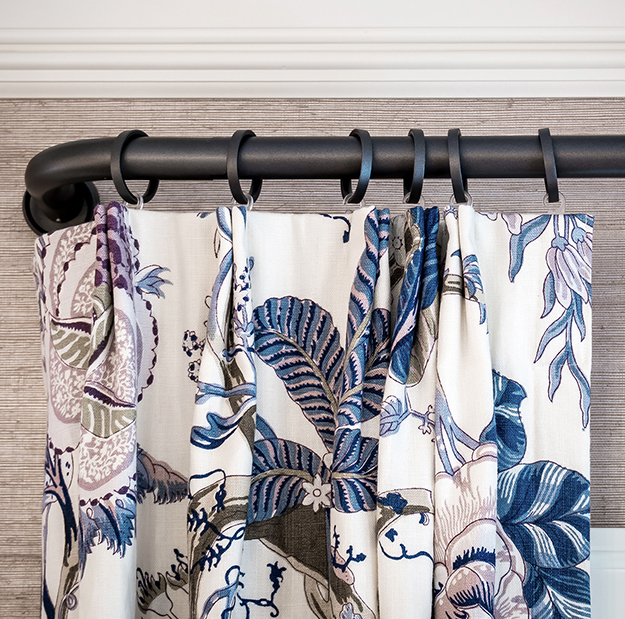 MIA KYTOLA, ETHAN ALLEN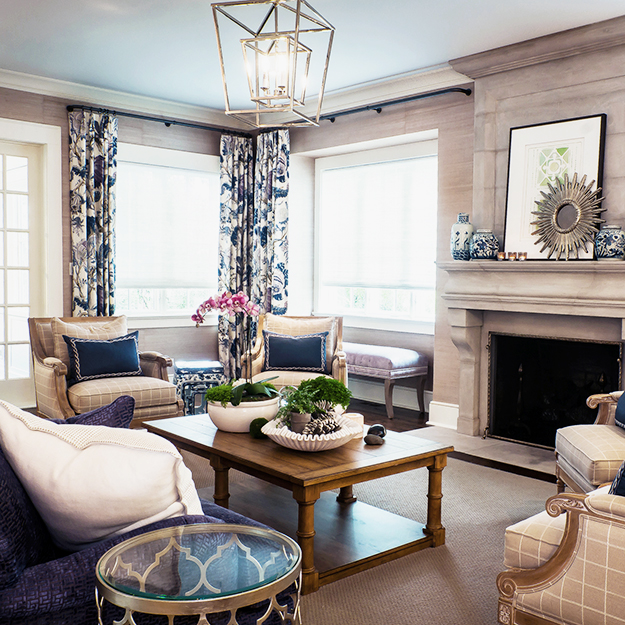 INSTALLATION DAY! CURTAINS GOING UP.

Explore our Return Bracket collections:
PLATFORMS
CHALET
MANHATTAN
ICE
TUXEDO
FIFTH AVENUE

We are happy to discuss your next curved rod installation with you. A hardware specialists is standing by to answer any questions or provide a quote. Call 800.274.1205 or EMAIL US.