LUCITE AND GOLD

Silver and chrome have been the favored metals of choice, but we're seeing a shift.  Something new is on the scene.  Metals are moving towards warmer hues… and GOLD IS BACK!  It's exploding everywhere.  The shade is brushed and brassy.  Incorporating this look is a design phenomenon that we're absolutely loving which combines gold metal with clear Lucite.  This brilliant duo is everything.  It's glamorous, modern, light and airy.  Quite frankly, we're obsessed!!!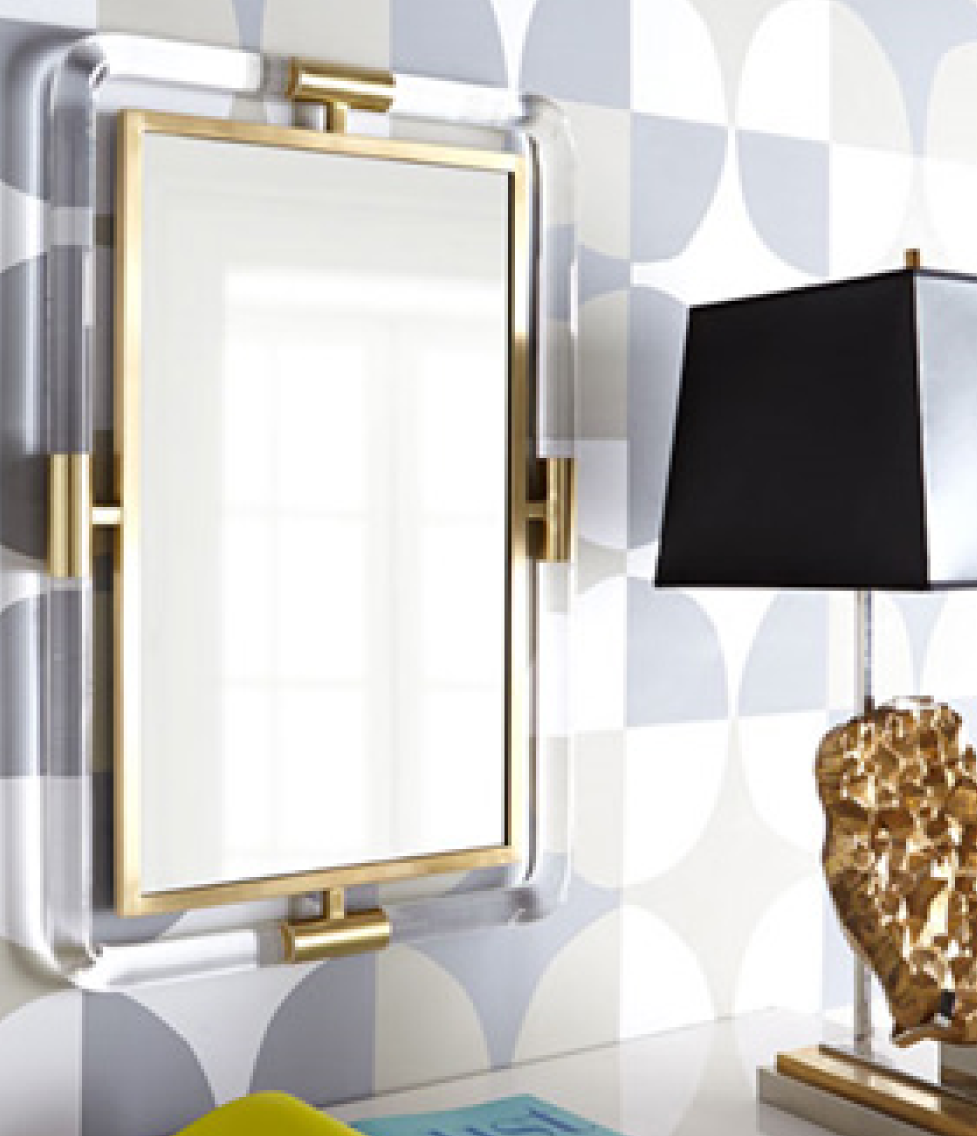 We've jumped on board and created a drapery hardware collection that WOWs windows.  Meet our Cube Collection.  It presents square Lucite drapery poles joined by metal accessories in brushed gold.  For the silver fans out there, polished chrome and brushed nickel finishes are also available.  Who doesn't appreciate options? Yes please!
Lucite drapery hardware brings an undeniable sense of chic to interiors.
Cube is sophisticated and simple in design, reflected through its minimalist endcaps and rings, which lends itself to contemporary or transitional interiors.  Cube is high performance.  The heavy-gauge acrylic provides extreme durability to support heavy draperies and withstand daily use.  Acrylic is many times stronger than glass and only 50% the weight.  View Cube Collection.  Complimentary finish samples are available.  Order them online or contact us at brimar@brimarinc.com or 847.247.0100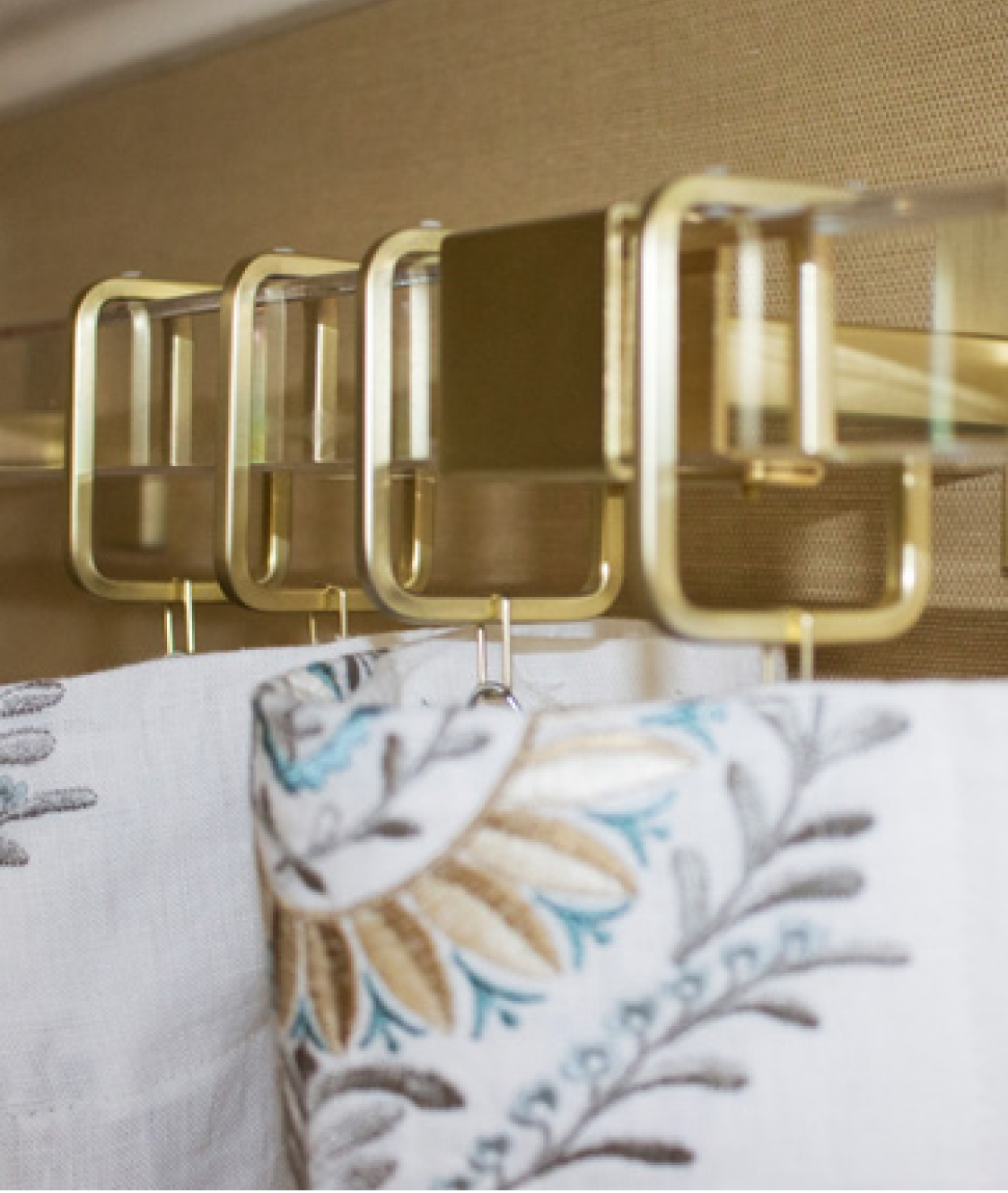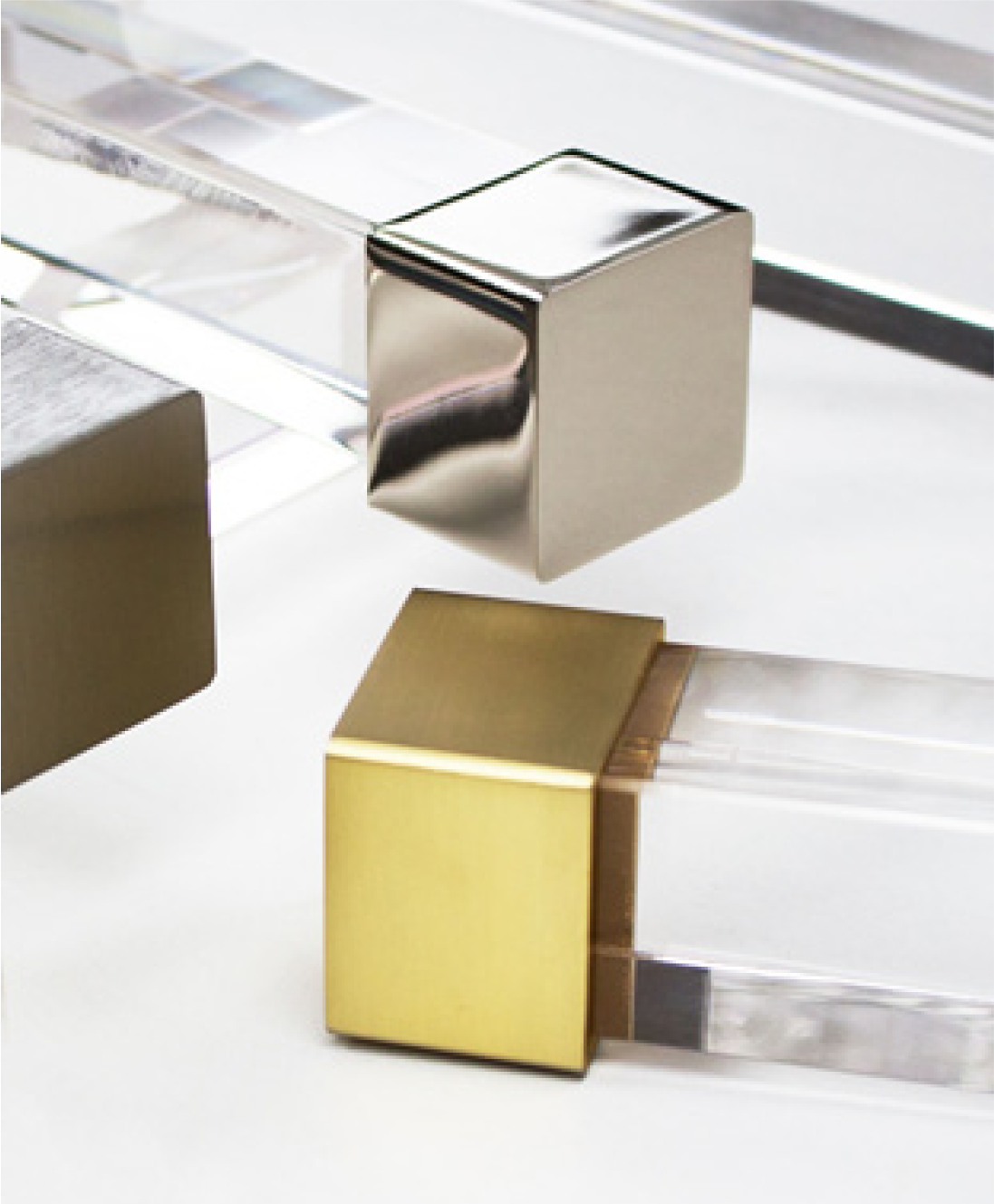 The Lucite & Gold dynamic duo is sweeping the fashion and home categories.  Here are some of our favorite
ways to incorporate this trend in your décor.