THE RIPPLE EFFECT

There are many ways to pleat draperies – French, Boxed, Inverted, Goblet, Pencil, Ripplefold, Ruffled, Tabbed, Inset, Cartridge, Smocked and Slouched – the most contemporary and tailored drapery style is Ripplefold. As seen above, Rachel Winham's beautiful ripplefold drapery design features a soft wave pattern with perfectly-spaced folds commonly used in residential and commercial installations.
How full or narrow the drapery folds are will hugely impact the look of your window treatment.
When designing custom draperies, important variables to consider are fabric type, weight, color and pattern; however, a key component that often gets overlooked is curtain fullness.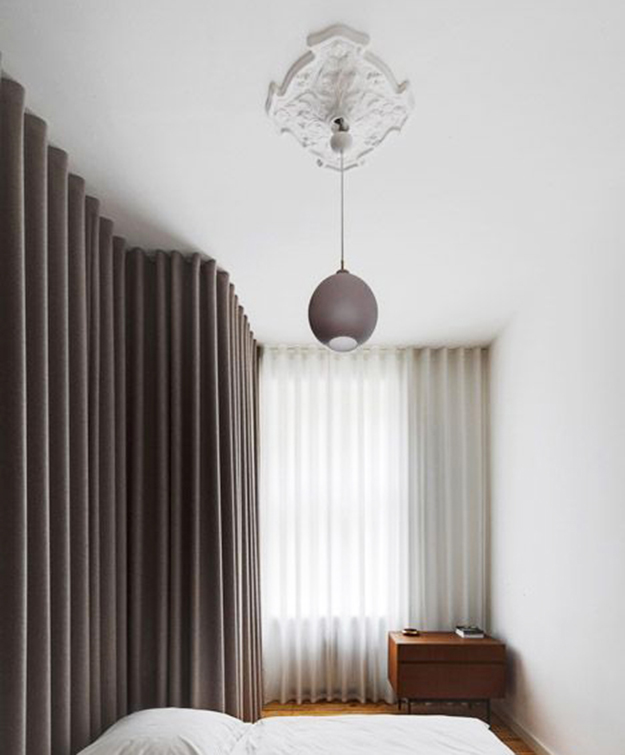 If your goal is to create curtains with ripples from top to bottom and appear sufficiently "full," choose 60% fullness. For narrower ripples, go with 100% or 120%. Brimar offers A variety of fullness options as 60%, 80%, 100% and 120%.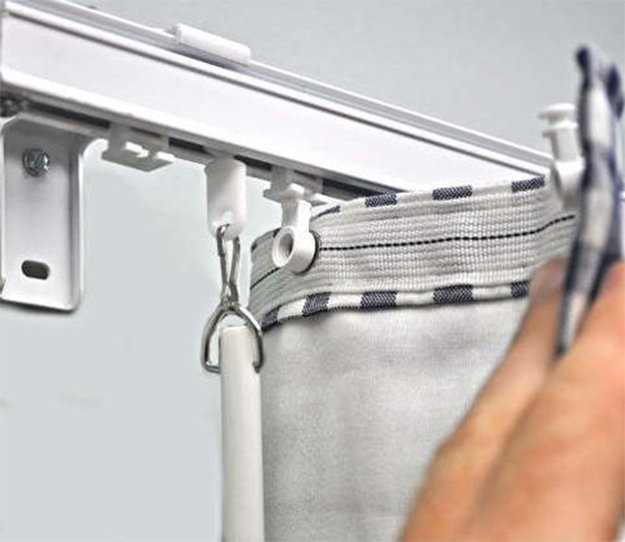 You may be wondering what actually dictates the fullness of the ripple folds? Snap Carriers! Each carrier connects to a snap on the Snap Tape which is sewn onto the top hem. The carriers are attached to a measured string that runs inside the rod channel, keeping the ripples at equal distance. A consistent look every time!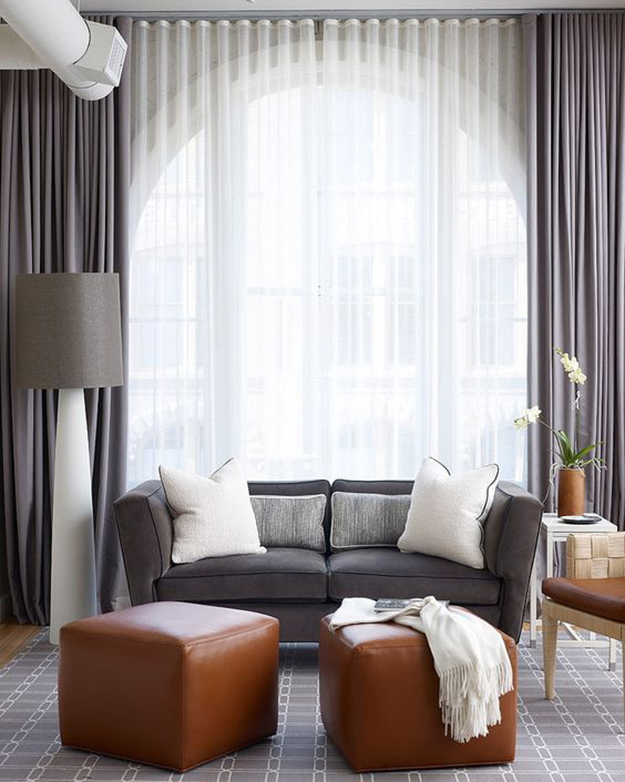 There are many advantages to creating ripplefold window treatments.
They require 25% less yardage making them more economical. Additionally, the ultra-even folds are architecturally pleasing from inside a room or from outside a building.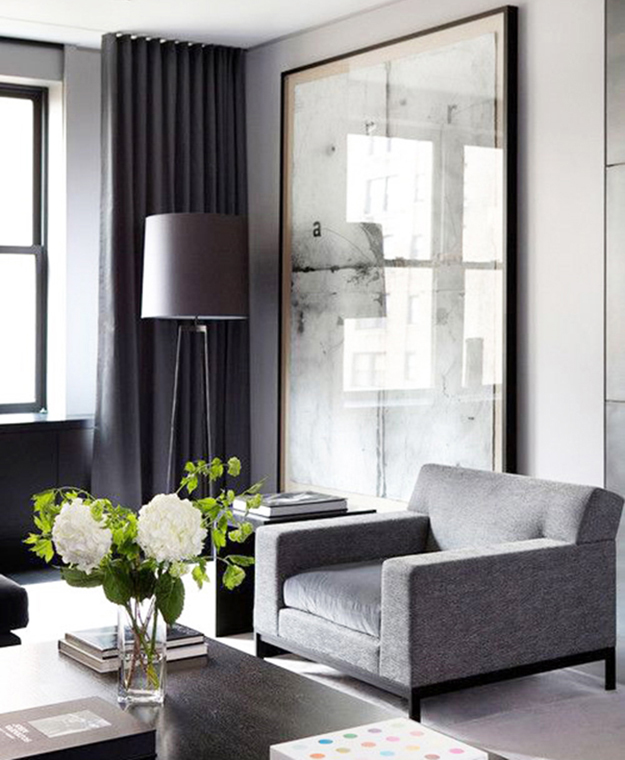 Another advantage is the stackback rests at the very end of the poles, exposing more window than a conventional pleated drapery. This allows more light to enter in.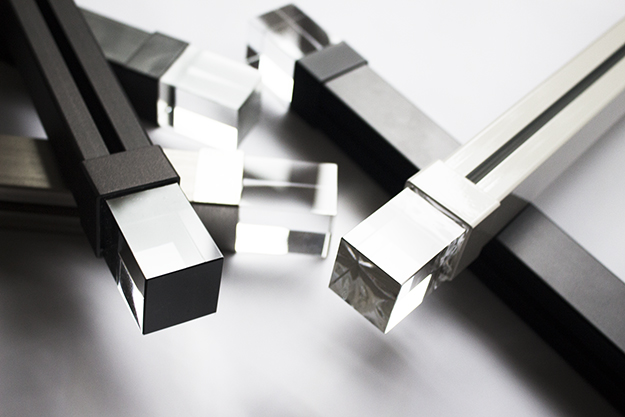 To hang ripplefold window treatments, custom rods are your best choice. Telescoping rods can't handle heavy drapery weights and repetitive use. Brimar offers a fashionable line of channel rods that is nothing short of stylish, durable and functional. The metal finishes coordinate exceptionally well with current fabrics and furniture. VIEW INNOVA COLLECTION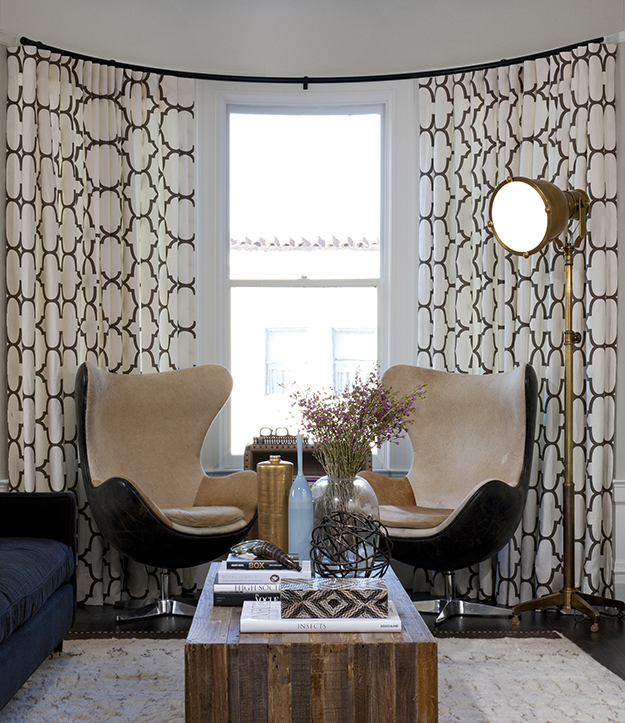 PHOTOGRAPHY BY MACDONALDPHOTO.COM AND STITCHSF.COM

Continuous curved drapery poles allow for fluid movement of ripplefold treatments. Brimar is an expert at custom bending its ripplefold channel rods and CS tracks to follow the architectural curvature of bow and bay window areas. Whether your client's draw preference is baton, drawcord or motorization, Brimar will bend and retrofit the poles accordingly.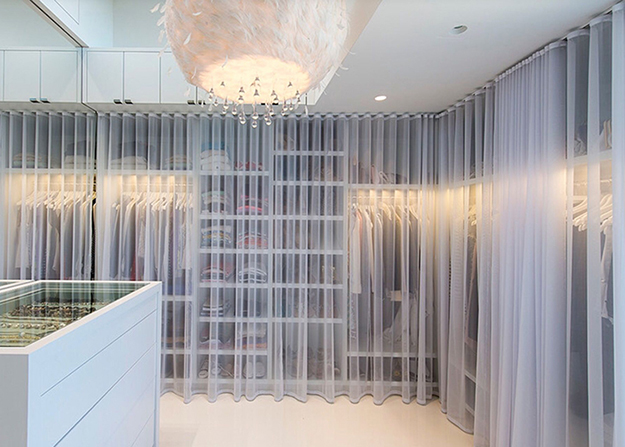 CS tracks are a simple and cost-effective way to support ripplefold panels. Mount them on walls, ceilings or in recess. Also ideal when Installing behind a soffit or cornice. Commercial-grade CS tracks are available at Brimar in white or black.

Are you ready to create a ripplefold drapery treatment? Brimar's Ripplefold Hardware collections await you!
AFFINITY
PARK AVENUE
INNOVA
CS TRACKS
If you're not exactly sure what to order, we're happy to guide you. Give us a call at 800.274.1205 or EMAIL US.